Office Removals Manor House n4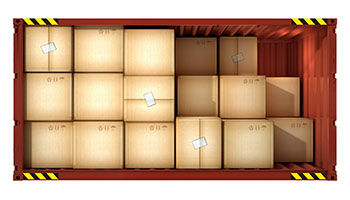 Planning Ahead for a Smooth Move
Planning ahead is essential when arranging office removals. To make the move run smoothly, you should take into consideration the size of your office, the staff involved and the equipment and archives that need to be moved. Taking this into account will help you select the appropriate storage solution for your needs. Our team of expert staff are available to provide advice and help you plan in advance.
Secure Storage Options
At Manor House Storage, we offer secure storage solutions for all kinds of office removals. We have a selection of containerised self storage units that can be tailored to meet your needs. They're perfect for keeping documents and equipment safe during the transition period. All our units are temperature regulated with monitored 24-hour security, so you can be sure that your items will remain safe at all times.
Package Deals to Help You Save
We also offer special package deals on our N4 storage services to help you save money during your office move. These packages include pallet wrapping, item wrapping, assembly and packing services. So when you need to store goods quickly and safely, Manor House Storage's professional service takes the hassle out of an office removal project.
Flexible Storage Contracts
To give you complete peace of mind during an office move, we offer flexible contracts to ensure that you don't incur any extra charges after taking up one of our N4 storage services. If you need same day access then we can arrange it so you don't have to worry about disruption caused by late delivery or retrieval of documents or equipment.
Getting Started with Manor House Storage
Our experienced team are here to help guide you throughout the entire process of planning an office move, from selecting units through to collection and delivery of goods at your destination. So if you need assistance with any aspect then please get in contact with us today on
or visit our website for more information on how Storage Manor House's storage solutions can help make your transition as smooth as possible.
---